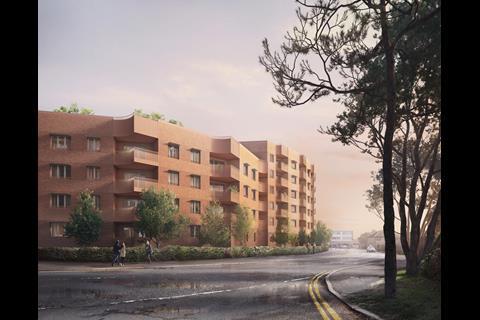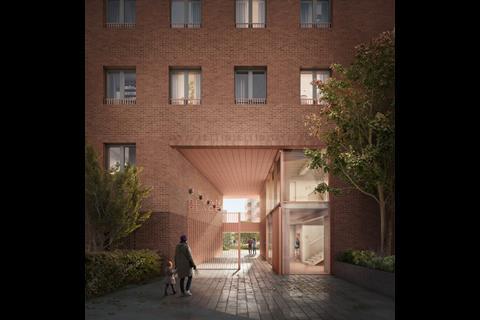 Bell Phillips Architects has revealed proposals for a 93-home mixed housing development in the center of the town of Swanley, Kent.
The project was commissioned by Sevenoaks District Council for the site of a former workers' club and local authority car park on the High Street.
A planning application for the project, which also includes shops on the ground floor, was submitted in June.
Bell Phillips said its proposals would act as a "landmark" at a key downtown location and make a major contribution to local regeneration by increasing the number of residents.
The practice said its plans for the site maximized its development potential by following its boundary line facing the street, allowing as much of the area as possible in the center of the site to be left open for a new public garden.
"Following the curved perimeter of the site, the curved building dictates the plan form of the apartments, which fan out around the curve so that they widen out towards distant views and sunlight," the practice said. .
"The elevation features a restrained palette of materials that complement the surroundings and accentuate the panoramic facade."
Bell Phillips' proposed design features a dark red brick plinth with red mortar for the ground floor. Above is a subtle banding effect created with lighter red brick and mortar alternating coloring.
Interspersed with the stonework are light steel balconies painted red to match the stonework. The building is capped with a pigmented concrete coping and strong metal screens.
Bell Phillips was named to the project last year.
It has a development comprising 17 houses and a 250m² business center under construction on a nearby site. The Sevenoaks District Council is also the client of this program.